Exciting News for Redeemer UMC!
Reverend Jim has accepted assignment for an extended interim basis!  His presence has been a blessing from God, and his guidance and advice through these uncertain times has kept our body vibrant.  The care of individuals both within the church and within our community continues with fervor!  Rev. Jim's weekly on-line services are uplifting reminders that God is still in charge.  Join us in rejoicing in his willingness to serve!
Listen to Rev Jim's messages Here! ->
Also Join Rev. Jim and Nancy for Coffee Hour, Saturdays at 9:00 AM
Email Rev. Jim for an invitation:                      Pastor@redeemer-umc.org
Services Update, December, 2020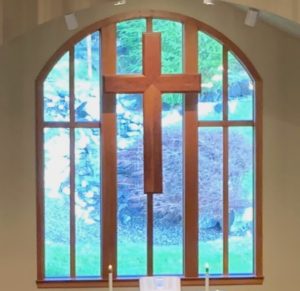 Advent Services will be on-line (via our Facebook page).
As everyone is aware, our community is facing a serious health concern.  At this time our Bishop has recommended we play our role in keeping our town and congregants safe by temporarily suspending in-person Sunday Morning services.  Because of this, Redeemer UMC is looking for creative ways to worship and serve!  If you have ideas or would like to take part in the digital conversation, let us know!
For visitors or members who are checking this page for the latest information, Redeemer will NOT be meeting for Sunday worship service through the remainder of 2020. Please keep checking here for updates.
Reverend Jim is holding office hours by Zoom, Skype, FaceTime and that old thing we call the telephone!  Contact him directly to make an appointment.
pastor@redeemer-umc.org
360-297-4847
Blessings everyone, and we will continue to offer updates as they come about.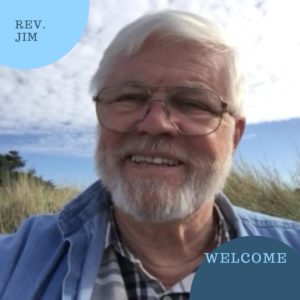 Welcome to Redeemer.  We'd love to meet you and hear your story and share our stories and journey with you. We are a welcoming group of people who love God and our community. Please come visit us soon.

Please reach out to me at pastor@redeemer-umc.org if you have any questions!

—Rev. Jim Davis
People— every human being has value and was made in God's image. We all carry that imprint of divinity in us. All living things matter.
This town— and everywhere nearby. We come from Kingston, Poulsbo, Suquamish, Hansville, Eglon, and more. We want to see people here thrive.
Jesus— he turned the word upside down, toppling the powerful and exalting the powerless. We're trying to get upside down with him.
Children— we care deeply about children and we put no barriers up to their involvement and leadership. Our goal is to raise spiritually inquisitive leaders.
If we're honest with ourselves, almost everyone looking for a church asks themselves this question. Is it too obnoxious to say we think this might be the wrong question? If you ask, "Will my life be better because I'm here?" the answer is yes. Will you be welcome here? Yes. Will you become closer to God and live more in rhythm with God? Yes. Will your life matter more? Maybe. Nothing you do or don't do can ever, ever—can we say that again—ever change your value, but by partnering with us your life will have more impact for good.
Our address is 9900 NE Shorty Campbell Rd., Kingston, WA 98346
We are just off of Parcells Rd NE, on the edge of Kingston city limits, as you head toward Poulsbo on the main highway, SR-104.
8:30am Sundays we gather for Bible Study!  Conversations are lively and we learn a lot from each other.  Drop in any time!
10am Sundays we meet for Christian worship. We sing. We teach. We hang out together. On the first Sunday of each month we share communion (also called the Lord's Supper) during the service.
Sundays
—  Most people dress in business casual or casual; so, you can wear jeans, slacks, dresses, skirts or even the occasional kilt! You can dress however you want.
Our kids read scripture, usher, light candles, share God Sightings. Starting May 12th we will be guiding Montessori-style spiritual labs for kids twice a month during church.
You can read more about that here
.
If you prefer, infants and toddlers can play in the nursery space with a view into the sanctuary.
Montessori-Style Church for Kids