One Service only on December 24th, 2023, at 4 p.m. in-person and online. Join us!
Worship in -person and on-line Sundays at 10 a.m. except 12/24/23 (see above!). ALL are welcome!
Welcome to Redeemer!
We look forward to meeting and journeying together with you to wherever God leads.
Come, let's meet and get to know one another!
Blessings,
Rev. Sheila Marie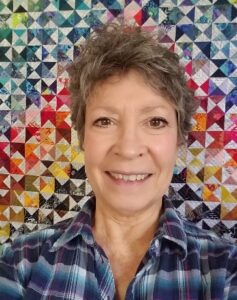 IN-PERSON AND LIVESTREAM WORSHIP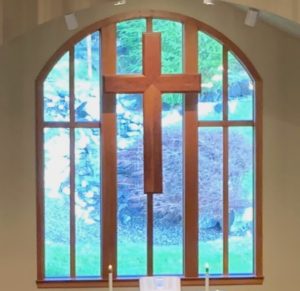 We meet in-person for worship at 10 a.m. each Sunday. Worship services are also live-streamed to Facebook at 10 a.m. every Sunday.
MASKS ARE RECOMMENDED BUT OPTIONAL for all in-person gatherings, including worship. Please join us as you choose or are able. We would love to see you!
We also celebrate 'church' beyond our physical walls through Prayers and Squares quilt ministry, food bank donations/Little Free Pantry on site, hybrid (ZOOM and in-person) book studies, individual and corporate prayer, visits among members, and ongoing and growing community connections.
Questions? Call us at 360.297.4847, or email operations@redeemer-umg.org. Thank you!
Simply come as you are. Your presence blesses us!
We encourage all ages to join us for worship in the sanctuary.
We'll make joyful noise, together!
People— every human being has value and is made in God's image. We all carry that imprint of divinity in us. All living things matter.
This town— and everywhere nearby. We come from Kingston, Poulsbo, Suquamish, Hansville, Eglon, and more. We are committed to the communities around us.
Jesus— he turned the word upside down, toppling the powerful and exalting the powerless. We're trying to get upside down with him.
Children— we care deeply about children and encourage their involvement and leadership in all ways. Our goal is to raise spiritually inquisitive leaders.
Almost everyone looking for a church asks this question,
but perhaps the clearer answer lies in these questions that sit in all of our hearts:
Will I be welcome here? Yes!
Will I encounter ways to deepen my relationship with God? Yes!
Why?
Because at Redeemer,
we are called to light the world with God's love as faithful followers of Christ,
by loving and serving everyone.
From the heart,
The Redeemer friends and family
Our address is 9900 NE Shorty Campbell Rd., Kingston, WA 98346
We are just off of Parcells Rd NE on the edge of Kingston's city limits as you head toward Poulsbo on the main highway, SR-104.
Worship begins at 10 a.m. each Sunday,
in-person (see above) and virtually via Facebook.
Communion is celebrated as part of worship on the first Sunday of each month.
All are welcome!