SMALL GROUPS
Prime Timers

Prime Timers is a group of 65-year-olds and up who fellowship on the first Tuesday of the month at the church. The group typically has either a potluck
or a sack luncheon accompanied by a special speaker or topical program. Close to holidays, the luncheons often carry a festive theme. Come be part of the camaraderie!
Prayers 'N' Squares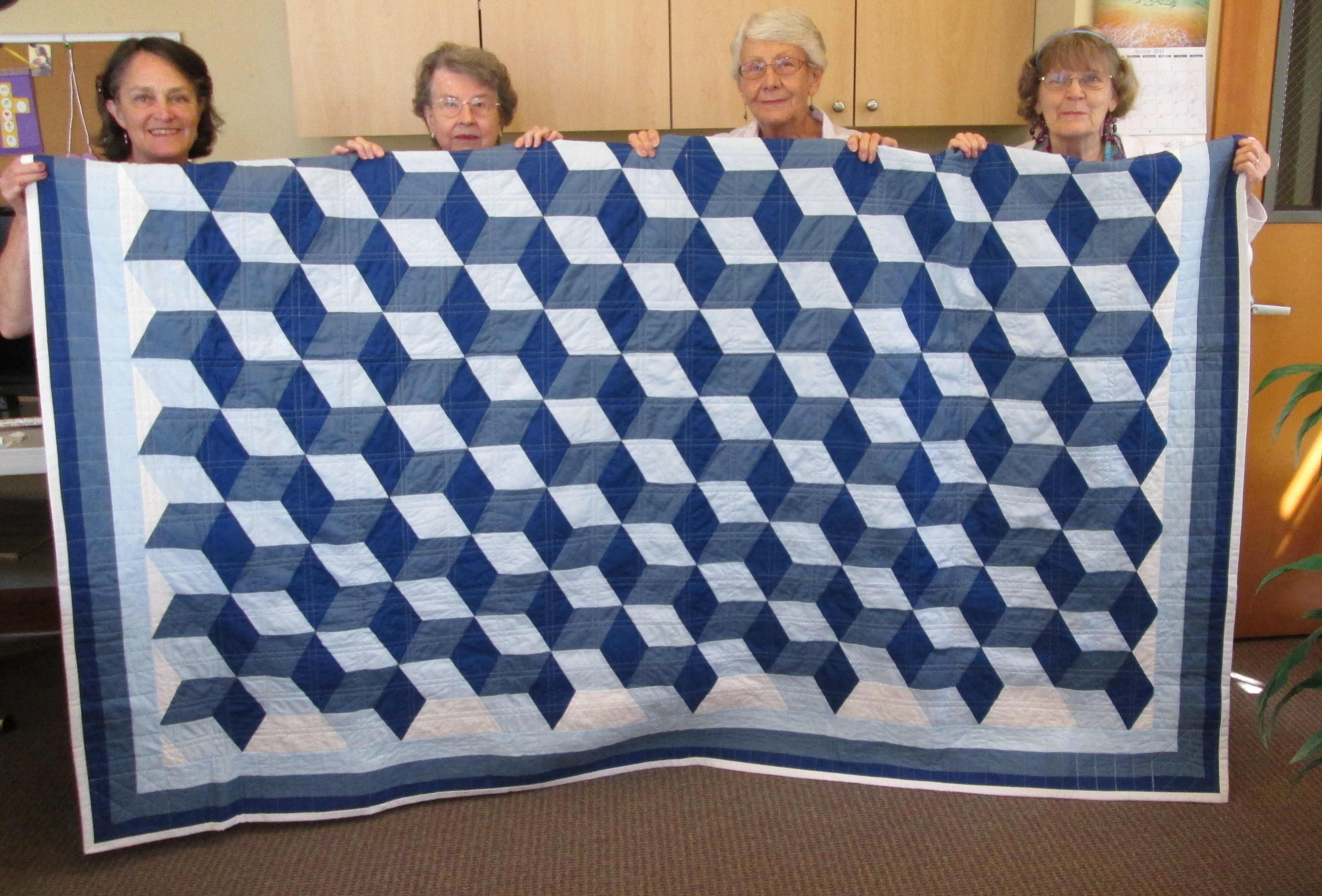 Prayers 'N' Squares is Redeemer's ongoing ministry of providing quilts for
those in need of prayer support. The quilts are made by a group of Redeemer parishioners who carefully select and cut the fabrics, iron the squares and
sew them together into beautiful creations for those who might be recovering from surgery and illness, coping with depression and sadness or facing other life challenges. Once a quilt is completed, it is displayed in the church foyer so that congregants can tie knots in the yarn and say a prayer, as they do so, for the recipient. The idea is simply to offer a tangible ‒ and comforting ‒ expression of concern for those who are in need and to remind them that we are praying for them. Prayers 'N' Squares meets 10 a.m. the second Saturday
of each month at Redeemer.
Book Club

Redeemer's Book club meets on the third Wednesday of the month at 10 a.m. at the church. The club reads books from the public library, supplied by organizer Roberta Hansen, and then joins in thoughtful discussions of the reading. The club's books cover a wide range of subject matter. Come join us!
Redeemer Youth
Redeemer's youth meet regularly for spiritual and social enrichment. The group gathers each Sunday for class (9:30 a.m.) and worship service (11 a.m.) and for specially planned activities throughout the year. The group also organizes and participates in various missions of the church. All youth, from middle school to high school, are welcome to join. For information about upcoming events, check the calendar/newsletter or the Youth page. 
Ladies' Fellowship

Redeemer's Ladies' Fellowship group meets monthly at the church. (Check the monthly Calendar section for details.) The group organizes and supports charitable missions of the church and also hosts a yearly Christmas Bazaar. Recent activities include creating sleeping mats for the homeless and knitted throws for those at Mary and Martha rehab center in Poulsbo.
SUNDAY
SCHEDULE

Sunday Schedule
9:30 a.m. Teen and Adult Classes
10:30 a.m. Fellowship
11 a.m. Worship Service
AT
A GLANCE

Worship Service
Join us for Sunday services at 11 a.m., with fellowship beforehand at 10:30 a.m.
Weekly
Activities
Weekly Activities
Project Workshop Ministries
Every other Monday at 10 a.m.
Discipleship Essentials
Wednesdays at 10 a.m.
Bells of North Kitsap
Rehearsals
Mondays, 3 p.m. 
Youth Class/Group
Sundays, 9:30 a.m.
Adult Class
Sundays, 9:30 a.m.
Worship Service
Sundays, 11 a.m.