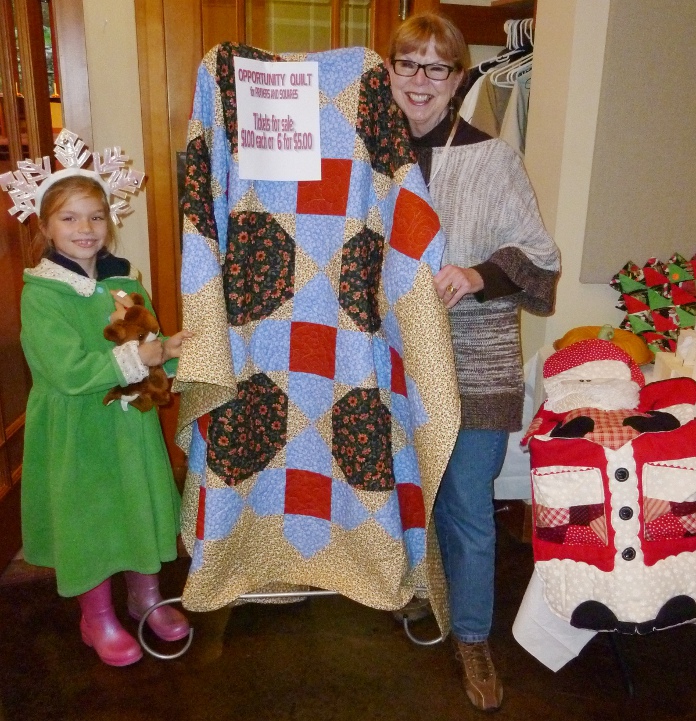 CHRISTMAS BAZAAR
The Sunshine Ladies' Christmas Bazaar, Nov. 16 and 17, 2013, at the church, featured a variety of homemade, second-hand and delectable goods for sale, with all of the proceeds targeted for various charities. Here are a few scenes from the two-day event, which also included the finale of the quilt raffle. The quilt was won by Patti Drummond, who was present at the time of the drawing.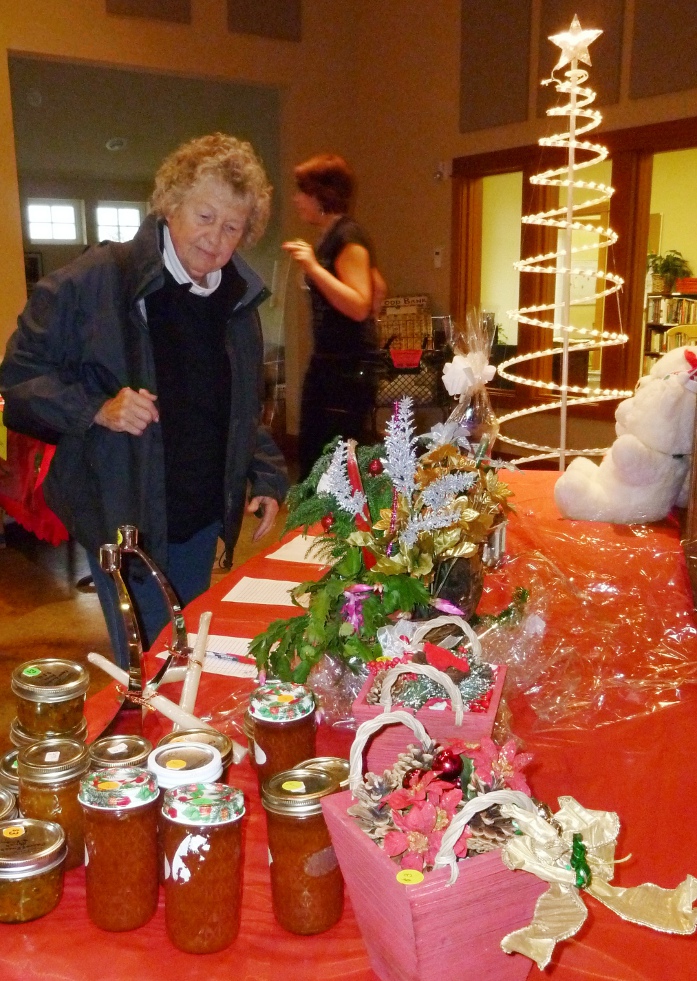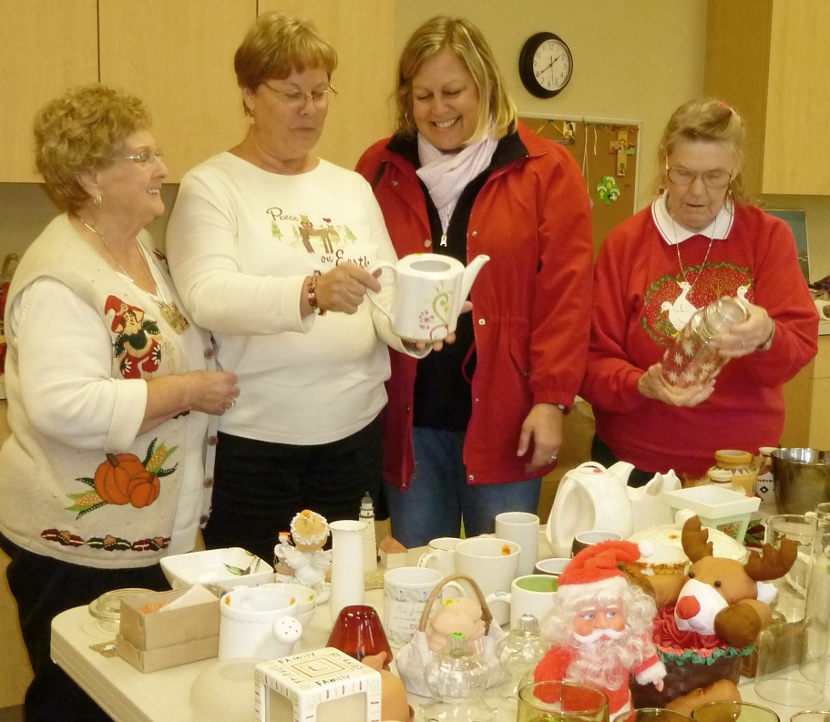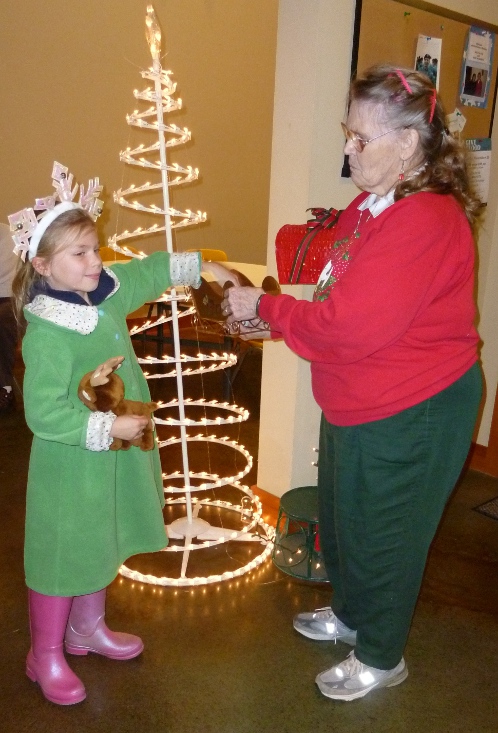 .
Sunday
Schedule

Sunday Schedule
9:30 a.m. Teen and Adult Classes
10:30 a.m. Fellowship
11 a.m. Worship Service
AT
A GLANCE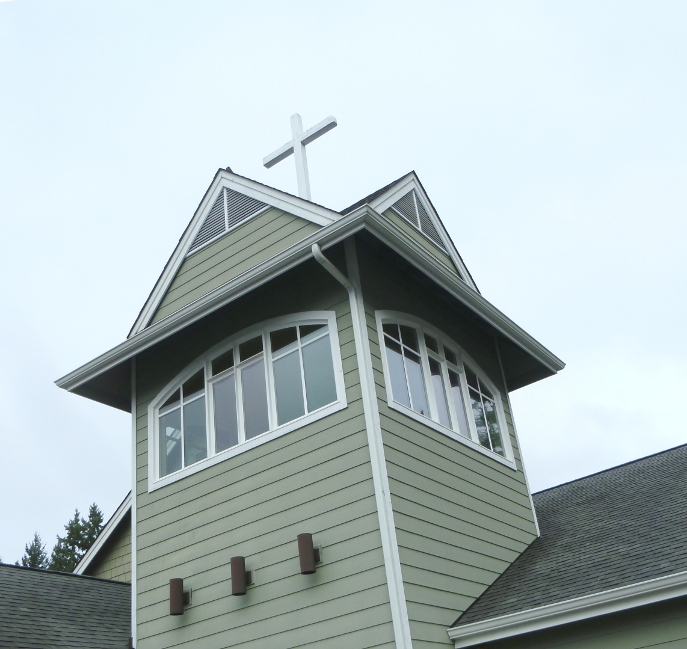 Ladies Fellowship
Meets 10 a.m. the 4th Thursday of the month
Prayers 'N' Squares
Meets 10 a.m. on the 2nd Saturday of the month
Book Club
Meets 10 a.m. on the 3rd Wednesday of the month
Traveling Mercies
Meets 7 p.m. on the last Monday of the month
Weekly
Activities
Weekly Activities
Mat-Making "Party"
(See "Sleeping Mats" for details)
Mondays, 1 p.m.
Bells of North Kitsap
Rehearsals
Mondays, 3 p.m. 
Youth Class/Group
Sundays, 9:30 a.m.
Adult Class
Sundays, 9:30 a.m.