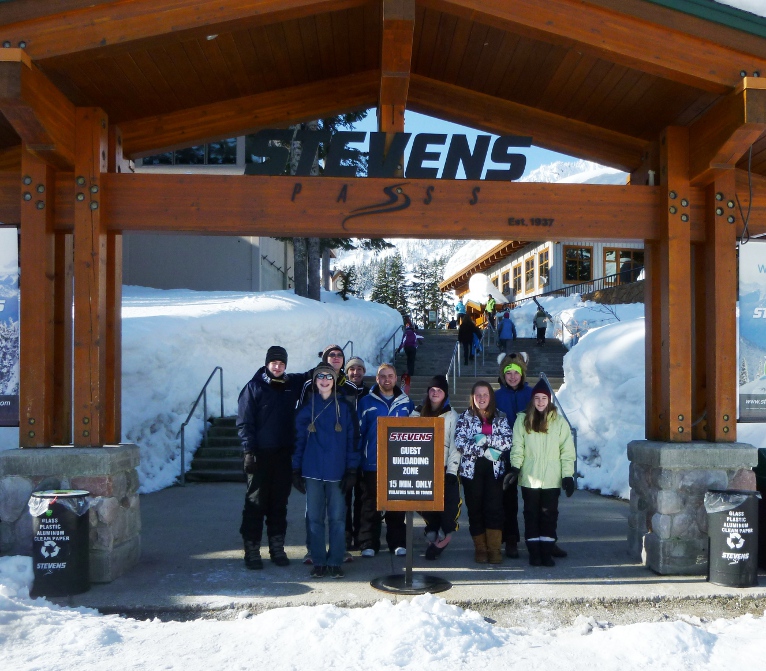 YOUTH SNOWBOARDING AT STEVEN'S PASS
Nine youth and five adults from Redeemer traveled to Steven's Pass on Saturday, April 7, 2012, for the youth snowboarding trip. Here are some of the images from that day, which featured picture-perfect weather!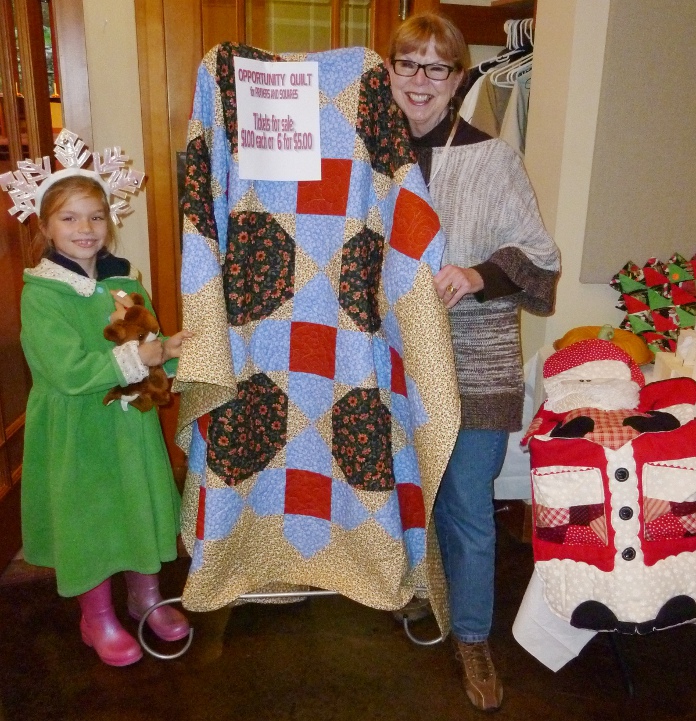 CHRISTMAS BAZAAR
The Sunshine Ladies' Christmas Bazaar, Nov. 16 and 17, 2013, at the church, featured a variety of homemade, second-hand and delectable goods for sale, with all of the proceeds targeted for various charities. Here are a few scenes from the two-day event, which also included the finale of the quilt raffle. The quilt was won by Patti Drummond, who was present at the time of the drawing.

MAGICAL STRINGS CONCERT
Redeemer has hosted the Celtic group Magical Strings on several occasions, including three unforgettable Yuletide performances that included Irish singing and instrumentals, high-stepping dancing, medieval costumes, juggling and more. Magical Strings is a family affair, encompassing several generations of the multi-talented Boulding family, and special guests. The event is always a wonderful way to kick off the holiday season, plus the concerts help to fund Kingston Middle School's WEB (Where Everybody Belongs) program through Redeemer and Faith Episcopal's Adopt-A-School initiative.
BLESSING OF THE PETS
Redeemer and Faith Episcopal on Aug. 4, 2013, celebrated a "Blessing of the Pets." Together, Pastor Abby Henre and Fr. Ray Sheldon blessed a large assembly of dogs and cats and their owners. Among the sweet moments of the service were several involving a cat in attendance who replied to the "amen" following each prayer with a resounding "meow!" Parishioners enjoyed a potluck barbecue following the service (and undoubtedly so did many of the animals!)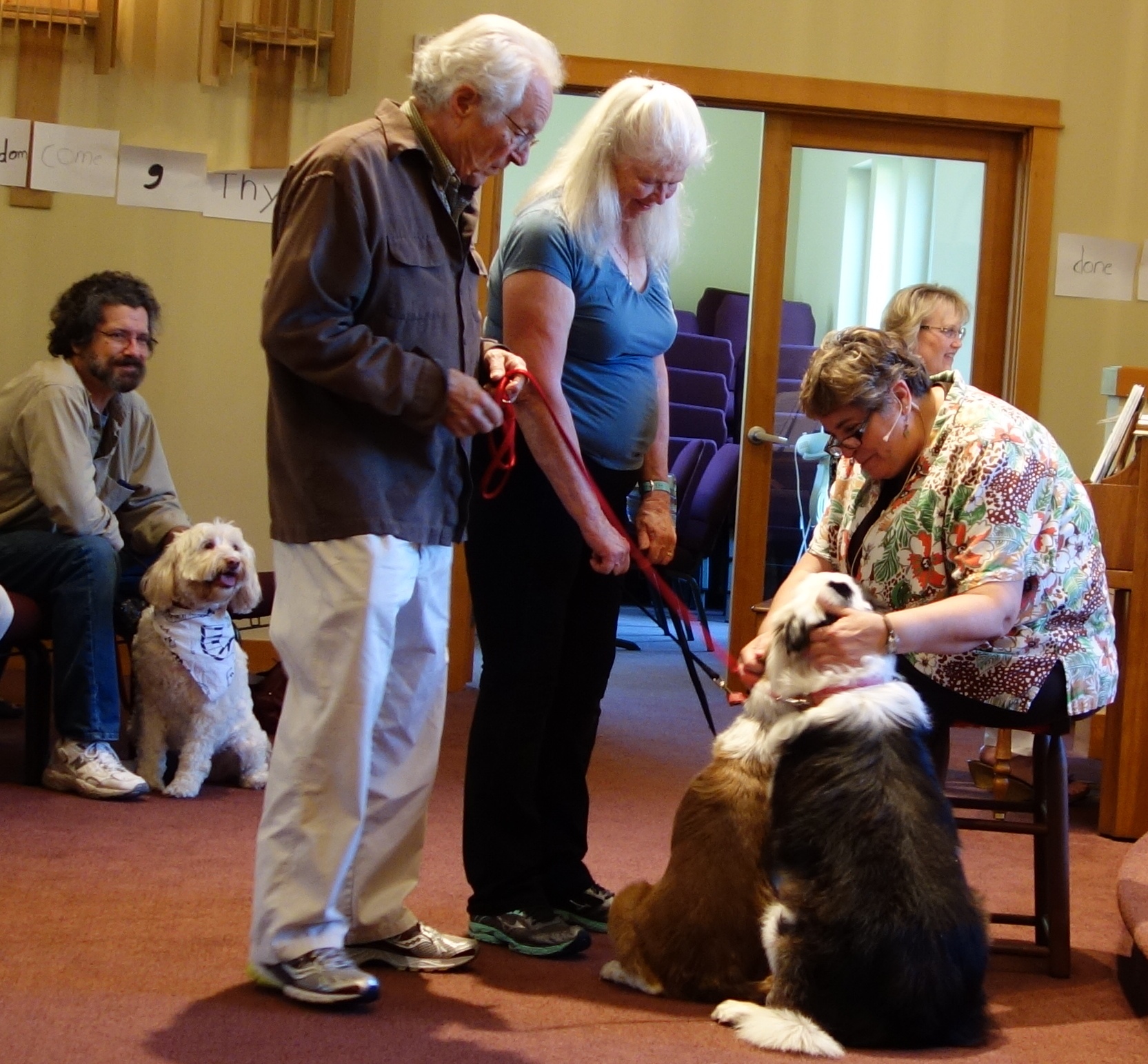 ROCK-A-BOWL
It was a rockin' good time when the Redeemer Youth went to Star Lanes' Rock 'N' Bowl in Silverdale. The night began at 9 p.m. and ended at 1 a.m. (The Youth were still wide awake; adults, not so much!)
Sunday
Schedule

Sunday Schedule
9:30 a.m. Teen and Adult Classes
10:30 a.m. Fellowship
11 a.m. Worship Service
AT
A GLANCE
Holiday Bazaar Nov. 10, 11
Redeemer's Holiday Bazaar will be Friday, Nov. 10 (10 a.m. to 6 p.m.) and Saturday, Nov. 11 (9 a.m. to 3 p.m.) See Upcoming Events for details!

 Magical Strings Nov. 26
Magical Strings returns to Redeemer, in a concert to benefit Kingston Middle School. Ticket information can be found here.
Weekly
Activities
Weekly Activities
Project Workshop Ministries
Every other Monday at 10 a.m.
Discipleship Essentials
Wednesdays at 10 a.m.
Bells of North Kitsap
Rehearsals
Mondays, 3 p.m. 
Youth Class/Group
Sundays, 9:30 a.m.
Adult Class
Sundays, 9:30 a.m.