UPCOMING/ONGOING EVENTS

Shoebox Packing Party Nov. 5
Redeemer will have a Christmas Child Shoebox Packing Party after services on Sunday, Nov. 5. The congregation currently is collecting items to put into the shoeboxes, which are sent through Samaritan's Purse to children in need. See Outreach for more details.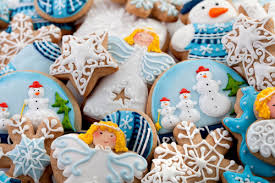 Holiday Bazaar Nov. 10 and 11
Redeemer UMC's Holiday Bazaar is a wonderful way to kick off the holidays! The Bazaar, Nov. 10 from 10 a.m. to 6 p.m. and Nov. 11 from 9 a.m. to 3 p.m., will feature fruit pies and other baked goods, crafts, old treasures, ornaments, and much more! If you or a friend are interested in selling at the bazaar, the cost is $25 for two days (if you bring your own table and chair); $30 to rent a table for two days; and $5 to rent a chair for two days. See you there!


Special In-Service Music, Nov. 19
Lasana Kanneh will perform Nov. 19 during the 11 a.m. service. Lasana suffered much in his homeland of Liberia. Born blind, Lasana was ostracized by his community for this disability. He was abandoned at a school for the blind in Monrovia and remembers singing in the midst of rebel fighting and bullets flying overhead. With God's intervention, Lasana escaped war, persecution, poverty and abuse to bring beautiful songs of faith, hope and restoration. Please join us for this special service.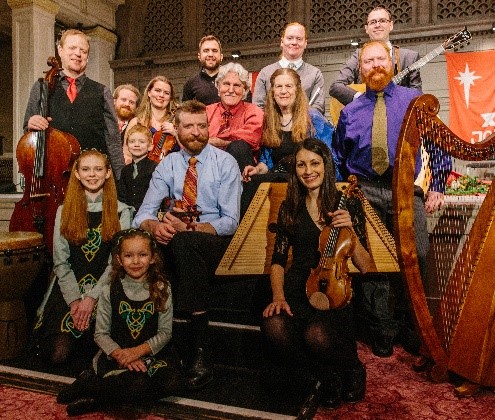 Magical Strings: The Tradition Continues on Nov. 26
(With support to Kingston Middle School)
For many Northwesterners (and Redeemer folk), it wouldn't be the holidays without the Celtic sounds of Magical Strings! The tradition continues this year as Magical Strings returns to Redeemer on Sunday afternoon, Nov. 26, in a concert that, as in years past, benefits Kingston Middle School. 
The concert, at 3 p.m., is Magical Strings' 39th year of Yuletide concerts and seventh straight year at Redeemer. The concert, as always, will feature the joyful sounds of harps, hammered dulcimers, violins, cello, whistles, concertina, percussion and more, plus the world-class Tara Academy of Irish Dance—always a highlight of the performance!  Returning are fiddler Jocelyn Pettit (award-winning Canadian artist who recently returned from a European tour with Colm), Dublin guitarist Colm MacCarthaigh, vocalist Prescott Breeden, and percussionist Matt Jerrell.  
Tickets are $22 for adults, $12 children and $28 reserved and are available at brownpapertickets.com, after worship services (see Judy Plunkett or Tammy McMullen) and at the door as available. (Tickets sold at the door cost $3 more per ticket.) A portion of every ticket sold is donated to the middle school's Where Everybody Belongs (WEB) mentoring program.
Philip and Pam Boulding founded Magical Strings in 1978. The group has performed throughout the United States, Canada, Ireland and Japan, toured and recorded with Dan Fogelberg, appeared on Garrison Keillor's "A Prairie Home Companion" and recorded 21 albums.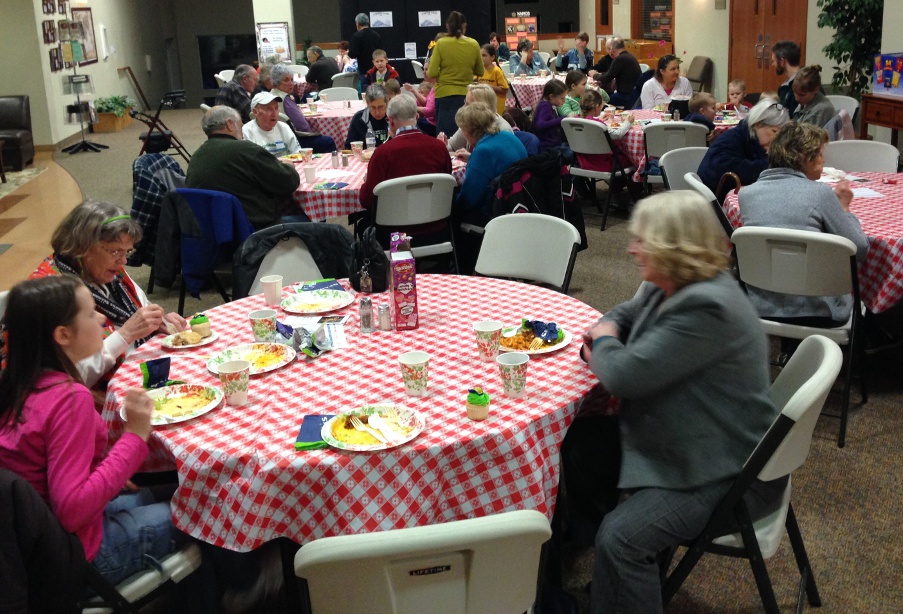 Kingston Community Meal
Redeemer participates in the Kingston Community Meal, which is always held the last Friday of the month at Bayside Community Church in Kingston. The meal, which is free to the public, starts at 5 p.m. Everyone is welcome!


Small Groups

There is always something happening with our small groups. For information, check out our small group meetings or look on this month's calendar.
Sunday
Schedule

Sunday Schedule
9:30 a.m. Teen and Adult Classes
10:30 a.m. Fellowship
11 a.m. Worship Service
AT
A GLANCE
Holiday Bazaar Nov. 10, 11
Redeemer's Holiday Bazaar will be Friday, Nov. 10 (10 a.m. to 6 p.m.) and Saturday, Nov. 11 (9 a.m. to 3 p.m.) See Upcoming Events for details!

 Magical Strings Nov. 26
Magical Strings returns to Redeemer, in a concert to benefit Kingston Middle School. Ticket information can be found here.
Weekly
Activities
Weekly Activities
Project Workshop Ministries
Every other Monday at 10 a.m.
Discipleship Essentials
Wednesdays at 10 a.m.
Bells of North Kitsap
Rehearsals
Mondays, 3 p.m. 
Youth Class/Group
Sundays, 9:30 a.m.
Adult Class
Sundays, 9:30 a.m.